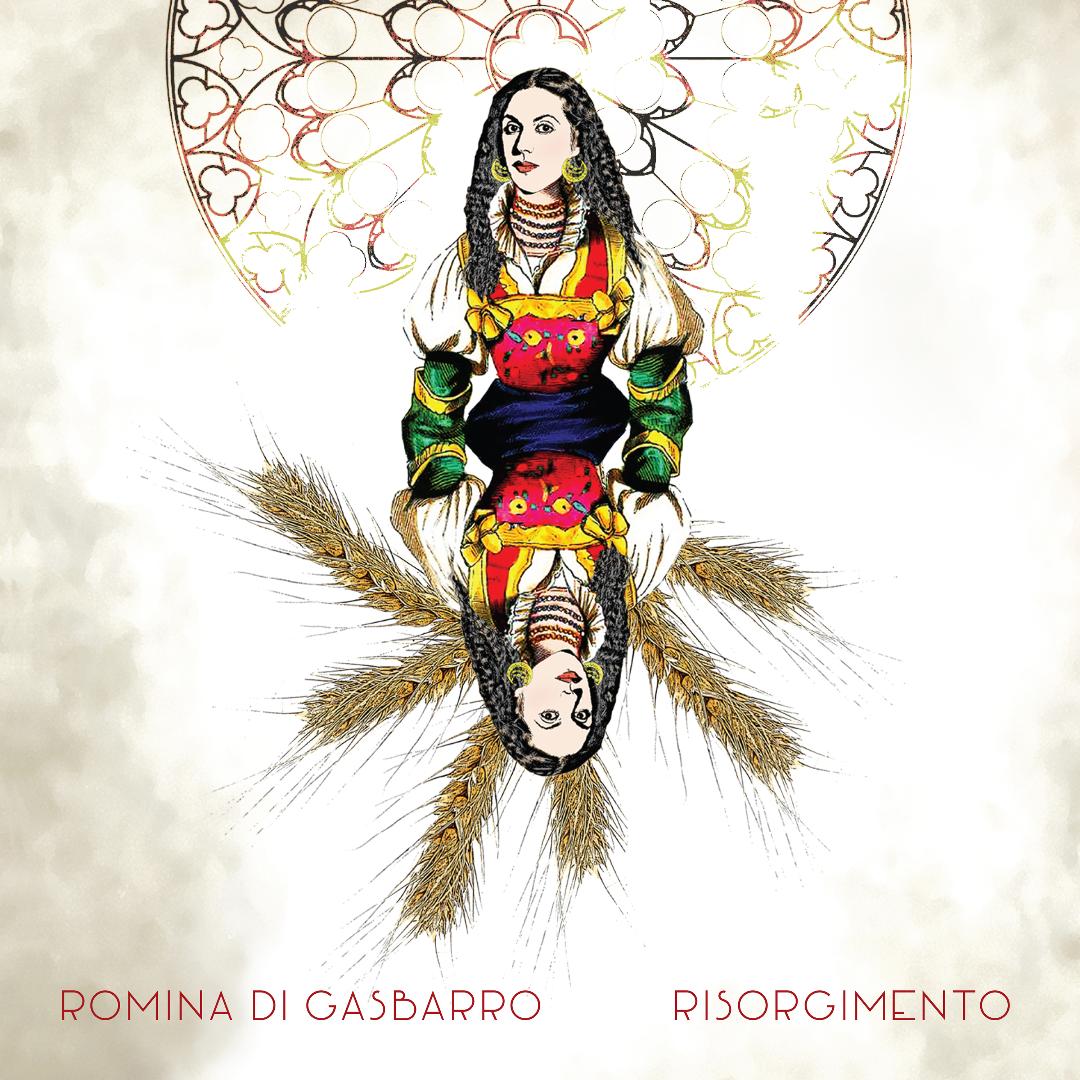 RISORGIMENTO is an Italian term meaning "resurgence," an historical term for Italy's unification under the Savoia monarchy in 1861. This unification happened after an epic battle overthrowing the Spanish, Austrian, and French occupants whose rule over regions all over Italy, made it a geographical landscape of connected city states. The idea for this record came to me while taking a course at York University in 2010 called, Modern Italian Culture with Prof. Giovanni Picchione. After many years of living in Italy, being raised by an Italian family (in Toronto and Abruzzo), and married to a man from Italy, I doubted a course could alter my own understanding of my experience. Not only did the course indeed influence my understanding of all things Italian, it altered my understanding of many things global as well. The question of how identity is formed, how history repeats itself and how (or, if) we learn from the past.
With these ideas in mind, I began to write Risorgimento as a musical voyage starting around unification to present day. Each song is crafted with cultural references from the musical, historical, cultural, regional, linguistic, and literary works of that era and/or geographic place. The lyrics on the Risorgimento page of this website take the reader through the ideological thread that runs from the first through to the last song. At the centre of arch of songs is a recurring theme: freedom and control. In 2011 most people still believed we live in a free society while my professor asked us if we'd even realize if fascism were present like a light fragrance in the air. Looking at the state of the world and the direction we were heading in, I began to wonder if we were again the lobster in the pot: feeling safe in the warm water, unaware of the slowly rising temperature. In Ignazio Silone's, Bread and Wine, Pietro Spina says that people expect dictators to return as they were in the past, but they never do. They return with the right look and rhetoric for the present audience. In most cases, the public embraces this rhetoric of the budding dictator as he says what the people of that era want to hear. Perhaps the dictator is already here but outfitted as globalization or technology, under a small, self-appointed oligarchy of unprecedentedly wealthy individuals. My intuition was that labour and family security was going to become increasingly unstable. As the political divide deepened (and continues to deepen) we are reminded of eras we thought were forever frozen in history books and all a little shocked that this is our current state. Many of the songs written on Risorgimento began as retrospective, and gradually began to unfold as glimmers of contemporary reality. It makes Risorgimento all the more relevant, even if as a mother and human being, I would have preferred it not to be so.
Making Risorgimento was as hilly as the mountain roads in Abruzzo. About a five year stretch of my life was a seeming domino line of trials making the time line between inception to completion, a long one. However, times of trial seem to also be times of great blessings: I was humbled and honoured to receive the support of both the Ontario Arts Council and the Canada Council for the Arts in support of this record. I am so very grateful for their advocacy and support of Canadian artists and incredibly grateful that they made this record happen. Thank you, so much!
I am so grateful to so many!  To the great musicians (below) who are part of this record — I am so grateful for the beauty and spirit your exceptional musicianship contributed to this record! A special thank you to Sydney Galbraith for having the kindness and grace of an old world gentleman. Thank you! An extra special thank-you to Roberto Occhipinti who is a master at getting things done with efficiency and proficiency. I owe you a lot of cannoli! Thank you to Giovanni Picchione for inspiration. Grazie ai miei amori: Leoluca, Rémy, e Francesco – vi adoro! Risorgimento é dedicato a Giuseppe, Quintina, Maria, & Nello, alla nostra storia e alla nostra terra del Gran Sasso, con amore eterna. Grazie a Dio infinitamente. Procedamus in pace in nomine Christi. Amen.
ROMINA DI GASBARRO VOCALS, CLASSICAL GUITAR 
ROBERTO OCCHIPINTI BASS ELMER FERRER ACOUSTIC GUITAR, ELECTRIC GUITAR, TRES, CHARANGO LARNELL LEWIS DRUMS, KALIMBA BEN GROSSMAN PERUSSION, HURDY GURDY FRANCESCO PELLEGRINO TAMMORRA, COLASCIONE LUCAS HARRIS 1831 GUADAGNINI GUITAR GIANLUCA CAMPANINO TAMMORRA, TAMBURELLO, CHITARRA BATTENTE, COLASCIONE TOMMASO SOLLAZZO ZAMPOGNA MIKE HERRIOTT TRUMPET, FRENCH HORN, TROMBONE, TUBA DREW JURECKA VIOLIN, MANDOLIN REBEKAH WOLKSTEIN VIOLIN SHANNON KNIGHTS VIOLA RACHEL POMEDLI  CELLO
ALL MUSIC AND LYRICS BY ROMINA DI GASBARRO © 2018 ROMINA DI GASBARRO (SOCAN)
with the exception of:
Cantu, lyrics: "America e Sardigna" by, Grazia Deledda;
1000, lyrics and music: a. "Per l'onore di servire, si morir, morir, morire!" Franco Castelli, Per Un'antropologia del Risorgimento: Canti Popolari, Miti Locali e Fonti Orali b. "Morte e martire risusciterà, Il peccato è: la morte dalla freccia, e la forza della legge. E sommersa é la mort' dint'a vittoria" 1 Corinthians 15:53-56 c. Musical references from, "Cortigiani, vil razza dannata" from Giuseppe Verdi's, Rigoletto, used in string parts.
Kings, Musical references in mm 2-26 from the first movement of Luigi Dallapiccola's, "Canti di Prigionia, Preghiera di Maria Stuarda. Lyrics: "Procedamus in pace in nomine Christi, amen" from Latin Mass. Story inspired by Ignazio Silone's, Bread and Wine (Pane e Vino).
Orchestration of piano part in Kings by Roberto Occhipinti.To read lyrics please go to the Risorgimento tab and click the song title(s).

LYRICS for the Risorgimento songs can be found under the Risorgimento header.